See if this sounds familiar:

You're going along, living your life as normal. Things are pretty good; you can't complain. And yet, you know something's lacking. You know you need to be better in some area — something related to your health, your diet, or your fitness, let's say.

Then one day, something motivates you to make the change. Maybe it's inspiration; maybe it's desparation. Either works.

And so that very day, filled with excitement, you change. You sign up for a gym membership and go do your first workout. Or you get out the door and go for a two-mile run. Because for now on, things are going to be different. You are going to be different.

It's tough, but it feels good. So good, in fact, that you decide to improve your diet too. You're going to go vegan — or raw, or gluten-free, or whatever represents the next level of "healthy" to you. And so you do it. Cold turkey, so to speak.

Things go well for the first week. You keep hitting the gym or pounding the pavement, and you stick to your new, healthy diet. The novelty is wearing off, but you're hanging in there.

Until you're not. Inevitably, something comes along to screw things up. You have to work late one day, and it causes you to miss your workout. Or maybe it's raining, and you figure you'll just make up your run the next day (except it ends up raining then, too).

And once the workout goes, so goes the diet. Now that you're off track with the workout, it's easy to let the eating slip too. So that weekend, you blow it. You go all-out.

By Monday, those healthy changes are nothing but a distant memory. And all you've got nothing to show for is the feeling that (once again) you failed.


Why is change so hard?

Believe me, I'm not pointing fingers or poking fun. It's easy for me to tell this story because a few years ago, this was me.

In fact, I was even worse: I had been through this "start for a week then quit" routine so many times that often my changes didn't last even that long. I'd wake up, decide that today was the day I quit drinking coffee or beer or whatever was bothering me, and I wouldn't even make it through the day without breaking my promise!

What's going on here? How can we — driven, motivated, responsible people — be so bad at changing our habits?The answer is that most of us have never thought about how to change a habit. We assume it's as simple as starting or stopping a behavior through willpower — just tough it out, right?

As it turns out, relying on willpower is the exactly what you should avoid if you want your changes to last. Science has demonstrated something that's easy to verify with experience — willpower is a finite, depletable resource. Just like a muscle, it fatigues under exertion, and it needs time to repair itself before you can expect it to perform again.

This is why it's a mistake to try to change even two things at once. This is why it's smart to start small — incredibly, ridiculously small — rather than working yourself (and your willpower) to exhaustion.

With enough repetitions of a new behavior (especially if it's preceded by a specific trigger and concluded with a small reward) your brain will build the neural pathways to make it into a habit. With time, it will be automatic — if you can get yourself to the gym 15 or 20 times before your willpower runs out (or eat vegan for, say, a whole month), chances are it'll last. It will have become a true habit, and by then willpower won't even be necessary.


So how do you shift the focus away from willpower?

The most important virtue, when it comes to habit change, isn't determination, dedication, mental toughness, or any of those characteristics movies and books tend to glorify.Instead, it's patience.

Have the patience to change just one behavior at a time, content in the understanding that if you could change just one habit a month, in three years you'd have 36 (!) new habits.

Have the restraint to start small. At first, let the "win" be so small that it's impossible to procrastinate — Leo Babauta from Zen Habits gives the example of just getting out the door to run for the first week. That's it. Get your shoes on and get out the door. Get used to starting and make starting enough; this is how you build momentum.

Finally, make the habit you wish you nurture enjoyable. External rewards are great if that's what it takes to stick with it at first, but your strongest habits will be those where the behavior itself is the reward. Like running with music or as a form of meditation, or learning to cook amazing vegan cuisine and exploring all the foods you never bothered to try when you ate a more traditional diet.


Ready?

"No pain, no gain" is out. Habit engineering is in. Put these three simple guidelines to use, and I believe you'll experience the same thrill I did when I discovered the ability (which we all have) to create deliberate, massive, limitless, but gradual change in our lives.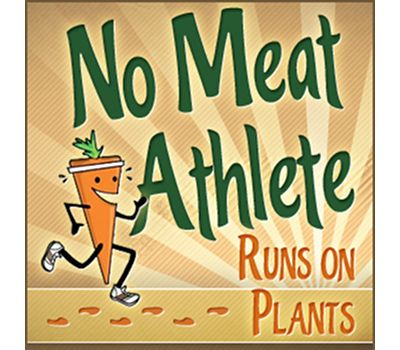 Matt Frazier is a vegan marathoner, ultrarunner, and author who blogs at
NoMeatAthlete.com
. Sign up for his
free e-course
on plant-based endurance and hear his talk, "'Hacking' Habit Change: Engineering Diet and Fitness Habits for Success" at NYC VFF on Sunday, March 3rd, from 11:15-12:00 at the Apple Stage.