Sunday, May 21
Apple Stage (Keynote Speakers)
11:30-12:10 - Ellen Kanner "Garden of Earthly Delights: Fueling Passion with Plants"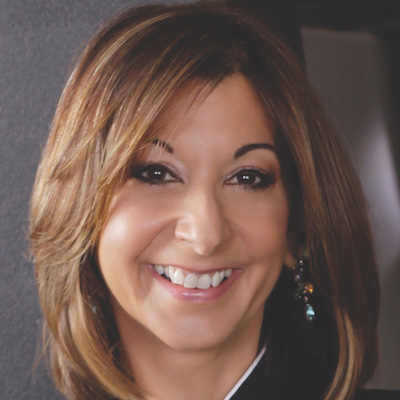 Ellen Kanner is author of the award-winning book Feeding the Hungry Ghost, Huffington Post's Meatless Monday blogger, Syndicated columnist the Edgy veggie, international presenter and contributor and recipe developer for numerous publications including Vegnews.
12:15-12:55 - Dotsie Bausch "Unleashing Olympic-Level Activism"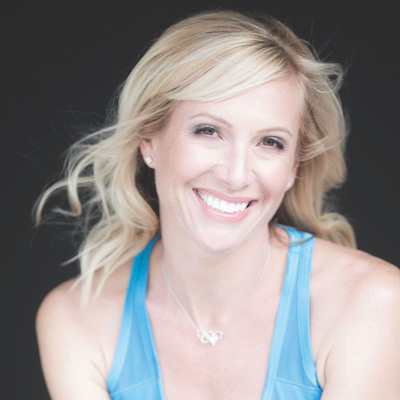 An Olympic silver medalist in cycling, 7-time U.S. National Champion, former world record holder and two-time Pan American gold medal winner, Dotsie Bausch is a passionate vegan, animal rights defender and just launched her own non-profit organization called Compassion Champs. Her talk " Unleashing Olympic Level Activism" traverses the similarities between training and preparing for Olympic success and being a powerful, yet approachable and tolerant activist. This talk is for anyone who is passionate about social justice, whether its animal rights or another subject unique and close to your heart. Bausch survived a severe eating disorder before she began her cycling career and speaks around the world on healing and exploring food as a motivation to recover. Her popular TEDx talk is titled "Olympic Level Compassion."
1-2:10 - Dr. Robert Ostfeld "Confessions of a Reformed Cardiologist: A Plant-Based Diet and Your Heart"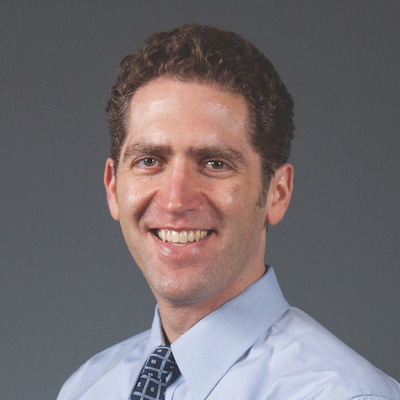 Robert Ostfeld is the associate professor of Clinical Medicine at Albert Einstein College of Medicine, director of the Cardiac Wellness Program at Montefiore Medical Center, and associate director of the Cardiology Fellowship at Montefiore-Einstein. He received his training from the University of Pennsylvania, Yale University School of Medicine, the Harvard School of Public Health, and Harvard Medical School.
2:15-3 - Vegan Athlete Panel "Keeping It Real… and Vegan"




Our star-studded panel of vegan sportsmen will talk about their athletic endeavors and also discuss their efforts to spread the word about veganism in communities across the country. The panel will include Ndem Nkem, Will Tucker, Milan Ross, John Lewis and Dominick Thompson.
3:05-3:50 - Victoria Moran "Peace, Love & Vegetables: Food Choices and the Spiritual Life"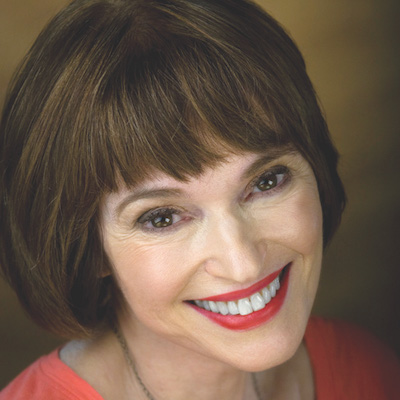 Victoria Moran hosts the "Main Street Vegan" radio show and podcast on Unity Online Radio. She started her career as a freelance magazine writer and has gone on to publish a number of best-selling vegan books, starting in 1985 with Compassion: the Ultimate Ethic. Her 2012 book, Main Street Vegan, is the basis of her company and outreach, including the Main Street Vegan podcast, Main StreetVegan Academy, and Main Street Vegan Productions. Her most recent book was published in 2015 and is titled The Good Karma Diet.
4:50-5:20 - Gene Baur "Living the Farm Sanctuary Life"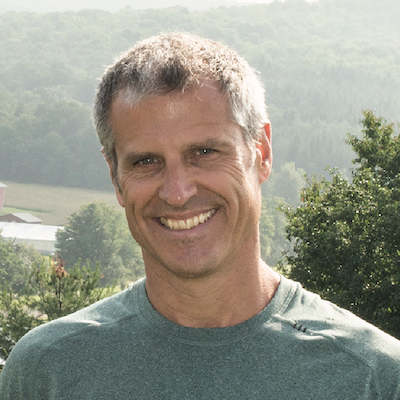 Gene Baur is the co-founder and president of Farm Sanctuary. For 25 years he has traveled extensively, campaigning to raise awareness about the abuses of industrialized factory farming and our cheap food system. His best-selling books include Living the Farm Sanctuary Life: The Ultimate Guide to Eating Mindfully, Living Longer, and Feeling Better Every Day, and Farm Sanctuary: Changing Hearts and Minds About Animals and Food.
5:25-5:50 - Irina Anta, Esq. "Introduction to Factory Farming"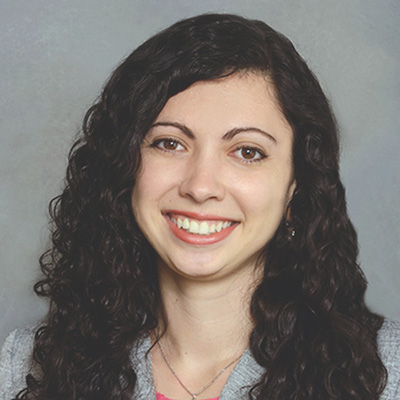 As legal counsel for Compassion Over Killing, Irina works to protect farmed animals through litigation and undercover investigation. She holds a Yale law degree, and after interning, joined the COK team last year. She has most recently assisted with an investigation of Superior Farms exposing abuses at the largest lamb slaughter facility in the country.
Pear Stage
Our Cooking Demo Stage is Sponsored by V Spot
12-12:30 - Michael Suchman & Ethan Ciment "Veganizing Iconic New York City Foods"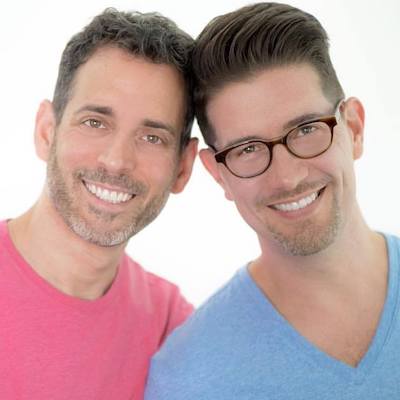 Michael Suchman and Ethan Ciment are the Vegan Mos. They run the popular blog veganmos.com. Vegan Mos was named one of Veg News' Top 10 Male Vegan Bloggers for 2015, and won a 2016 Veg News Bloggy Award as one of the Top 21 Vegan Blogs to follow. Their first cookbook, NYC Vegan: Iconic recipes for a taste of the big apple was recently published by Vegan Heritage Press.
12:45-1:15 - Dustin Harder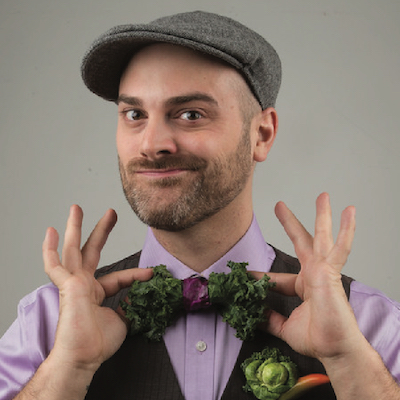 Dustin Harder is the host and creator of the web series The Vegan Roadie, the plant based version of Food Networks Diner's, Drive In's and Dives. When not on the road filming he is a plant based personal chef, graduate of the Natural Gourmet Institute and recipe developer in NYC. Dustin has traveled the country since 2003 as an actor and eventually a chef making appearances on morning talk shows and at veg fest educating veg-curious people across the land, veganizing American standards and inspiring even the clumsiest of kitchen misfits to become kitchen warriors in their own homes!
1:30-2 - Jenne Claiborne "Vegan Peach Cobbler with Coconut Whipped Cream"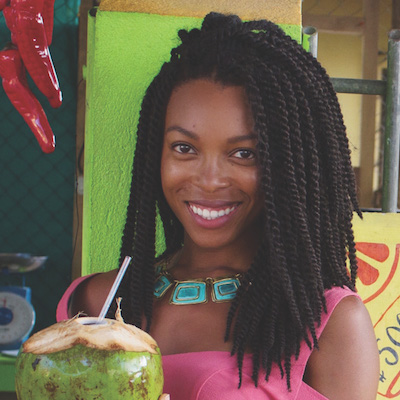 Jenné is a vegan chef and the creator of Sweet Potato Soul, a cooking and lifestyle blog and Youtube channel. Her passion for food began when she was growing up in Atlanta, GA. She is a former private chef, and studied nutrition at the Institute for Integrative Nutrition. She has been featured on NBC's Today Show, in VegNews Magazine, BET, Refinery 29, Well + Good, Greatist, and many other publications.
2:15-2:45 - Hannah Kullberg Sponsored by Better Beans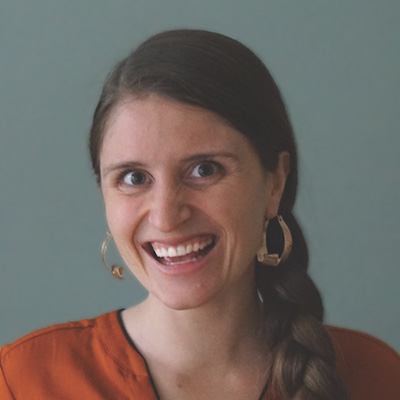 The "Bean Queen," as she's known, brought the knowledge she gained from studying food systems at Vassar College to help Better Bean advance its sustainability mission. Hannah helped usher the company through non-GMO verification and advocated on the local food policy council. She believes deeply in the power of business to make positive change.
3-3:30 - Jacques Laventure aka "The Naked Chef" "Texas BBQ Pulled Jackfruit"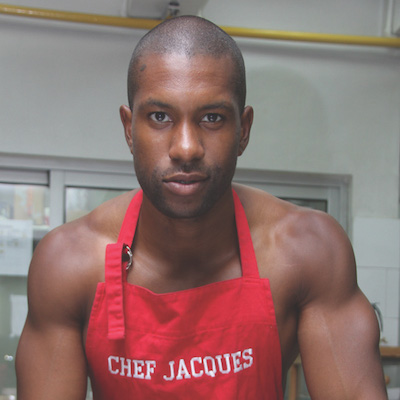 Jacques Laventure, known as The Naked Chef, specializes in healthy dishes that incorporate traditional cuisines with his desire for natural flavors. He mixes in flavors from Texas barbeque, the Caribbean and Haiti where he grew up with his family. Jacques is part of the Haitian Culinary Alliance, a global non-profit educational networking organization of hospitality and culinary professionals. He also gives back through health and fitness educational programs to underprivileged children in US and Haiti.
3:40-4:25 - Yovana Mendoza "Beautiful Digestion Smoothie"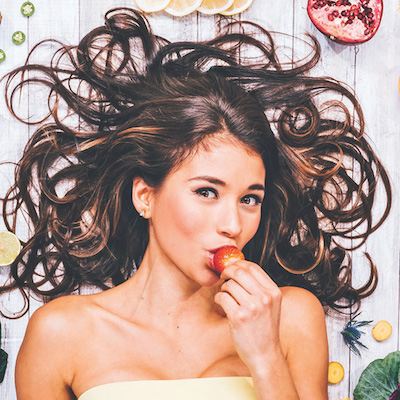 Yovana Mendoza, the founder of Rawvana, brings a vibrant and authentic voice to living a healthy, conscious, vegan lifestyle. She flips the standard narrative on its head, emphasizing abundance over restriction. With almost 3 million followers, she enthusiastically cultivates a welcoming and inclusive space for those looking to improve their lifestyles and lives.
4:30-5 - Marina Benedetto "Down to Earth: The Magic of Mushrooms"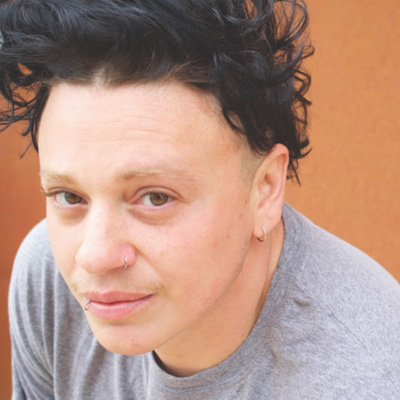 Marina Benedetto is the owner of Yeah Dawg, a plant-based hot dog company. Marina believes food is medicine and community. She forages, studies and researches mushrooms, pursues her interest in sustainability and conservation both in business and community, and learns about the earth, plant medicine, and animals. Marina also makes music under the alias AquaMarinez, recording sound samples from nature to create songs and soundscapes. She has worked with youth at a drop-in center, counseling on wellness and nutrition.
Banana Stage
11:40-12:10 - Chiti Parikh, M.D. "Gut Microbiome and Your Health"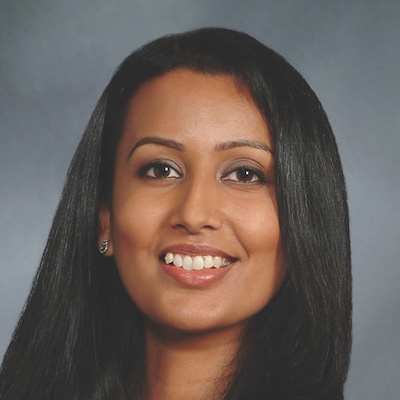 Dr. Parikh is an assistant professor at Weill Cornell Medical College where she plays an active role in medical education, research and patient care. She graduated from Robert Wood Johnson Medical School and completed an internal medicine residency. As a board certified Internist and Diplomate of the American Board of Integrative and Holistic Medicine, she has co-founded Integrative Health at New York Presbyterian Hospital. This program provides services such as acupuncture, meditation, yoga, nutrition, psychotherapy, and biofeedback.
12:15-12:50 - Casey Taft, Ph.D. "Navigating Relationships, Wellness, and Everyday Life as a Young Animal Advocate"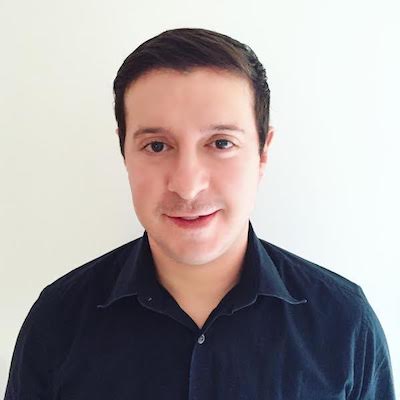 Dr. Casey Taft is co-owner of Vegan Publishers and a professor of psychiatry at Boston University School of Medicine. He's an internationally recognized researcher in the area of violence and abuse prevention, and has published over 100 journal articles, book chapters, and scientific reports. He recently authored Motivational Methods for Animal Advocacy: A Clinical Psychology Perspective. His upcoming book is Millennial Vegan: Tips for Navigating Relationships, Wellness, and Everyday Life as a Young Animal Advocate.
12:55-1:25 - Home on the Range Documentary Film Screening + Q&A with Nellie McKay and Kneel Cohn


Warshow Angels frontman and vegan activist Kneel Cohn hosts a special screening of CFEI's "Home On The Range" documentary accompanied by Broadway stage actress Nellie McKay and Kneel Cohn. The 20 minutes film produced by Cohn delves into the importance of farm animal sanctuaries, veganism and features exclusive interviews with Catskill Animal Sanctuary founder Cathy Stevens, Nellie McKay, Princess Superstar, plus CFEI's co-founders Karen Ellis-Ritter and Joshua Ritter. The screening will be followed by a Q&A session.
1:30-2:30 - Sid Garza-Hillman "Making the Trade: Perceptions of Restriction in the Vegan Lifestyle"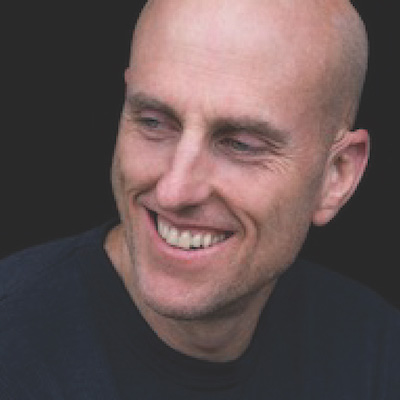 Sid Garza-Hillman, Podcaster, YouTube host and author of "Approaching the Natural: A Health Manifesto" takes a new "approach" to discussing physical and mental nutrition, happiness, kids and families' well-being and maintaining these characteristics in the modern world. As the Nutritionist and Program Director at the Stanford Inn's Wellness Center, Garza-Hillman bring a unique point of view, full of humor, anecdotes, and the teachings of his "Small Steps" philosophies. Designed to create long-term success, Garza-Hillman creates a plan that increases self-esteem, change and long-term sustainability.
3:30-4 - John Oppermann "How to Create Green and Healthy Impact for Yourself and the Planet"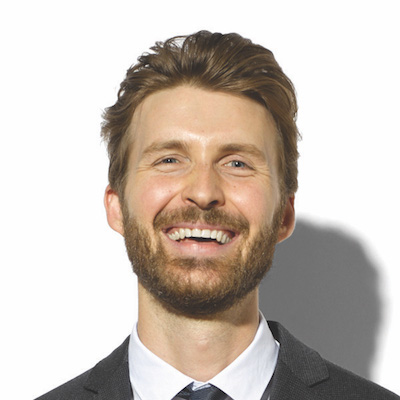 John Oppermann is Executive Director of Earth Day Initiative, which runs year-round sustainability programs, including a sustainable food education program, a clean energy campaign, and a green buildings publication. John is also a licensed real estate broker and lawyer with a particular focus on green residential real estate and is founder of GreenRealEstateNYC.com. John graduated from Georgetown University's School of Foreign Service and Harvard Law School.
4:15-4:45 - Under The Direction Of Vegan Ballet Dancer Joseph Alexander: TheEdwardMorganBallet & Theatre Ensemble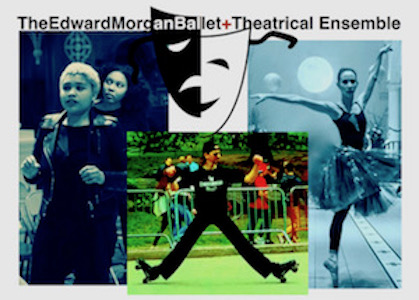 Brings to this festival a special Vegan Rock Opera Ballet! "a sunny and compassionate interest in the world around them, an outlook reflected in this pristine young classical troupe and its vibrant repertory" The New York Times
TheEdwardMorganBallet was thrilled to have co-founder Nira Paliwoda of the NYC Vegetarian Food Festival participate in its Ballet For The Homeless on Earth Day, benefitting the Holy Apostles Soup Kitchen committed to using earth friendly, food sustainable best practices that optimizes nutrition for approximately 1000 hungry and homeless guests in Chelsea every weekday. www.edwardmorganballet.org
5-6 - Veg Speed Date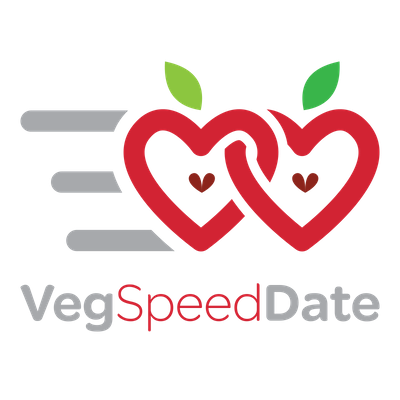 Veg Speed Date brings single vegan and vegetarians together. You have the special opportunity to attend their revolutionary event that brings like-minded potential partners right to your fingertips at NYCVFF! No more spending hours swiping through profiles on your phone with people that aren't even vegetarian/vegan. We highly recommend purchasing in advance because tickets are limited. They offer a special discount for veg festivals like ours. Don't miss out! https://vegspeeddate.com/event/158111
Get your face painted.
Take a picture in our farm animal photo booth.
Add a heart wish for animals to our wall of love.
Go on an animal scavenger hunt.
Storytime with vegan moms.
Play 'Pin the curly tail on the Pig'.
Read an animal-themed book in our corner library.
Do a coloring activity with HEART (2-4pm).
Learn about beans at the Coalition for Healthy School Food's table.
Go on a mindful journey with animals through a forest with Kathy Walsh.
Do animal yoga.
Color Mandalas at the Peace Place for Kids table.
Make farm animal necklaces.
Talk to vegan teens and learn about the vegan social justice summer camp, YEA camp.
Pick up animal coloring books, bookmarks, rulers and stickers.