Saturday, May 20
Apple Stage (Keynote Speakers)
11:40-12:15 - Omowale Adewale "An Introduction to Veganism and Agricultural Globalism"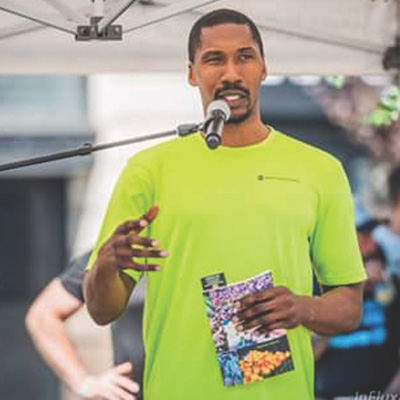 Omowale Adewale is a two-division kickboxing champion and super middleweight boxing champion, and a licensed coach in those two sports as well as in fight training. He is also a certified trainer in plant-based nutrition, and is a Manhattan Research Library Initiative research scholar. Additionally, Adewale is the author of An Introduction to Veganism and Agricultural Globalism.
12:20-12:55 - Robyn Moore "Vegan Parenting Panel: Raising Vegan Kids"



Robyn Moore will moderate a discussion about vegan parenting with panelists Marisa Miller Wolfson, Dan Shannon and Felicia Greenfield. This conversation will focus on the ins-and-outs of raising vegan kids including pregnancy, healthy eating, how to navigate birthday parties, school, and other social events, dealing with pediatricians and extended family, transitioning non-vegan kids, and more. Following the discussion there will be a Q&A.
Robyn Moore is a humane educator, the organizer of NYC Vegetarian & Vegan Families Meetup, and the creator of RaisingVegKids.com. This is her 5th year coordinating the VegFest's kid's area, with help from her two vegan kids!
Marisa Miller Wolfson is the writer-director of the award-winning documentary Vegucated and the mother of two little vegans on the Upper West Side.
Dan Shannon is a communications consultant for non-profit organizations, and previously ran youth organizing and campaigns for People for the Ethical Treatment of Animals. Along with his wife Annie (who does most of the work) he's the co-author of Betty Goes Vegan and Mastering the Art of Vegan Cooking. They live in Brooklyn with their daughter, Sadie, who is almost three!
Felicia Greenfield is a mom, actor & activist involved with several charities including Grandpa Dave's Creature Comforts which she runs with her children, and RescueMen USA which she co-founded.
1-1:45 - Michelle McMacken, M.D. "7 Things that Happen When You Stop Eating Meat"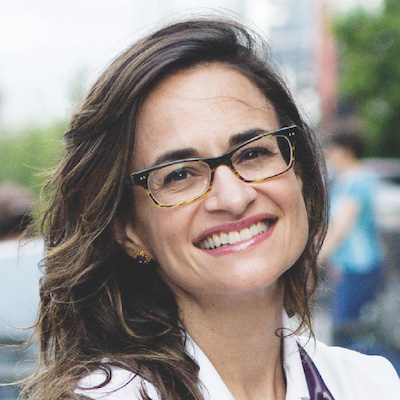 Michelle McMacken is a board-certified internal medicine physician and assistant professor of medicine at NYU. An honors graduate of Yale University and Columbia University, she practices primary care, directs a weight management program, and teaches doctors-in-training at Bellevue Hospital Center. She is also a council member for the True Health Initiative, a coalition of health experts from around the world committed to educating on lifestyle as medicine.
2:45-3:05 - Marco Valle aka "Palletman" sponsored by The Green Pallet "Palletman To The Rescue"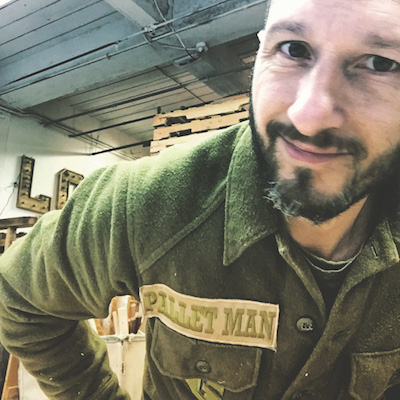 Do we LOVE our Earth? Then why are we not making our own furnishings? The furniture you find at major furniture stores use MDF boards that are the worst materials to use in damaging our precious Earth. The owner of The Green Pallet, Marco Valle aka "Palletman" will show you how you can make your own sustainable furniture without needing to be carpenters, woodworkers or furniture designers. The Green Palette is a home sustainable furnishing company using all recycled materials to furnish homes and businesses
3:10-4 - Maya Gottfried "Vegan Love: Dating and Partnering as a Vegan"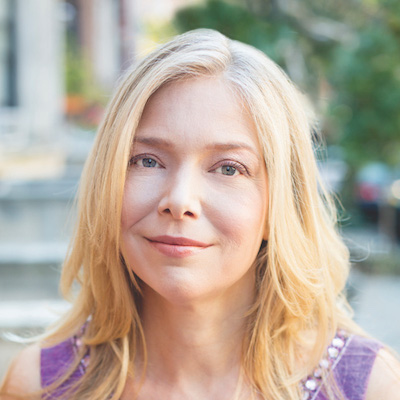 Maya Gottfried is the author of Vegan Love: Dating and Partnering for the Cruelty-Free Gal and Our Farm: By the Animals of Farm Sanctuary. She is a contributor to VegNews, People Online, The Huffington Post, and Lilith Magazine. She lives in the Hudson Valley with her partner and their rescued cats.
4:10-4:40 - Tod Emko "Compassion Through Comics"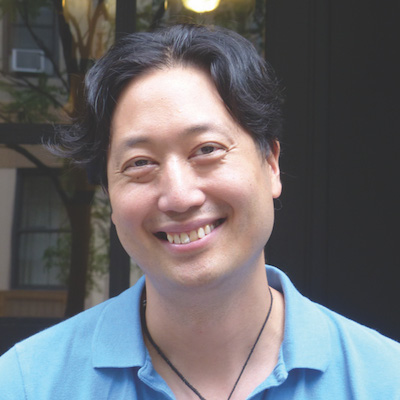 Tod Emko is a conservationist from New York City. After having crewed with Sea Shepherd Global for several years, Emko co-founded Darwin Animal Doctors, a veterinary and humane education organization that helps developing communities around the world. In 2014, Emko created the humane education comic, A PIGGY'S TALE, inspired by his three-legged rescue dog, Piggy. Emko believes the future can be saved by teaching compassion to children today.
4:45-5:15 - Christine Vardaros "Eat Like Pro Athletes: Diet Tweaks for Improved Fitness"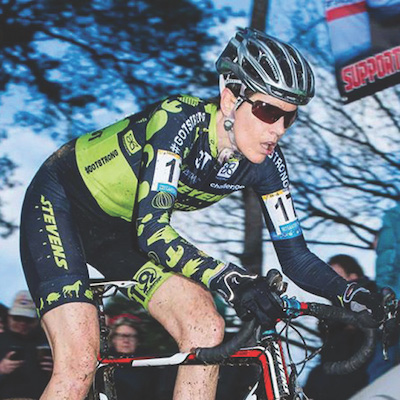 Christine Vardaros is a professional vegan cyclist who has competed since 2000. She is also a freelance journalist, writer and translator with clients ranging from Cyclocross Magazine to VegNews. In addition she serves as a spokesperson for the Vegan Society, In Defense of Animals, and the Physicians Committee for Responsible Medicine.
5:20-5:55 - Robert Graham, M.D. "Food as Medicine: A Doctor Dishes the Truth, Not "Alternative Facts""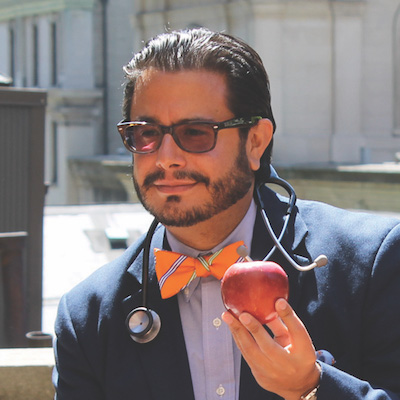 Robert Graham is a Harvard-trained and dual board-certified physician in internal and integrative medicine. He has dedicated his career to exploring the connections between food and health; so he grows, cooks, and prescribes food as medicine. He is the co-founder of Fresh Med and a popular TedxManhattan speaker.
Pear Stage
Our Cooking Demo Stage is Sponsored by V Spot
12-12:30 - Teresa Grace "Guilt-Free Dessert: Blueberry Bliss Balls and Gluten Free/Vegan Mac & Cheese"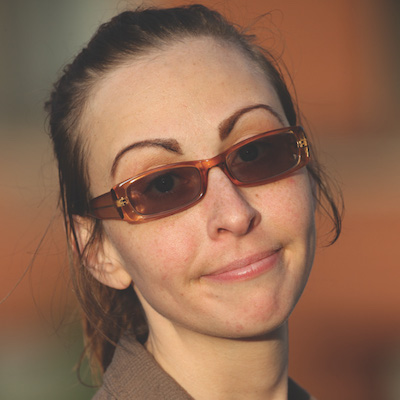 Teresa Grace specializes in creating healthy, organic cuisine. She has more than 10 years experience as a personal chef, and has worked with Michelin-rated restaurants and James Beard Kitchens. When possible, she likes to source food locally. Her interests include crafting meal plans for families and individuals who require special diets, creating community programs to help teach the younger generation about healthy food options, and catering for special events.
12:45-1:15 - Taymer Mason "Modern Caribbean Cuisine"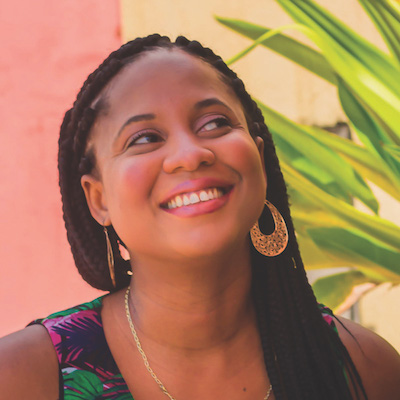 Taymer Mason grew up in a family of cooks who taught her to make and love traditional Caribbean cuisine. After graduating from the University of the West Indies, she moved to France where she started veganizing old West Indian favorites. A food scientist, organic cosmetic developer, and bilingual globetrotter, she now lives in Toronto.
1:30-2 - Adam Sobel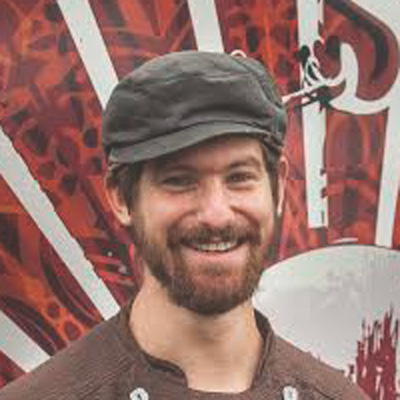 Adam Sobel is the chef and owner of the four-time Vendy Award–winning vegan food truck the Cinnamon Snail. He has appeared on Food Network and PBS and has written about vegan food for Vegetarian Times. He teaches vegan cooking classes at the Institute for Culinary Education in New York. When he's not on the truck or in the kitchen, he and his vegan family can be found in Red Bank, New Jersey—usually prac­ticing yoga and snuggling with their doggies.
2:15-2:45 - J.L. Fields "The Vegan Air Fryer: The Healthier Way to Enjoy Deep-Fried Flavors"
J.L. Fields is an author, culinary instructor, columnist, speaker, activist, and radio personality. She is also the founder and director of the Colorado Springs Vegan Cooking Academy, the vegan cooking chef-instructor at the University of New Mexico-Taos, and a brands consultant for a variety of national companies and food associations.
3-3:30 - Jacques Laventure aka "The Naked Chef" "Love Kale Salad"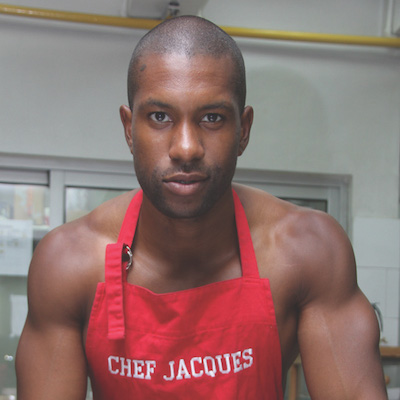 Jacques Laventure, known as The Naked Chef, specializes in healthy dishes that incorporate traditional cuisines with his desire for natural flavors. He mixes in flavors from Texas barbeque, the Caribbean and Haiti where he grew up with his family. Jacques is part of the Haitian Culinary Alliance, a global non-profit educational networking organization of hospitality and culinary professionals. He also gives back through health and fitness educational programs to underprivileged children in US and Haiti.
3:40-4:25 - Yovana Mendoza "Enthusiastic "Rice" Cauliflower"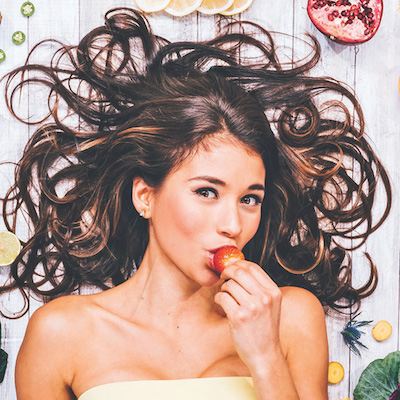 Yovana Mendoza, the founder of Rawvana, brings a vibrant and authentic voice to living a healthy, conscious, vegan lifestyle. She flips the standard narrative on its head, emphasizing abundance over restriction. With almost 3 million followers, she enthusiastically cultivates a welcoming and inclusive space for those looking to improve their lifestyles and lives.
4:30-5 - Elena Beresneva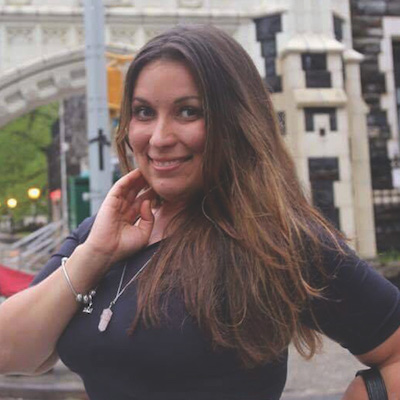 Chef Elena Beresneva's passion for cooking is rooted in a desire to convert her favorite childhood meals into vegan alternatives that preserve the integrity of Russian culture.
Banana Stage
11:40-12:10 - Brian Shapiro "Get Political! - How to Lobby for Animals"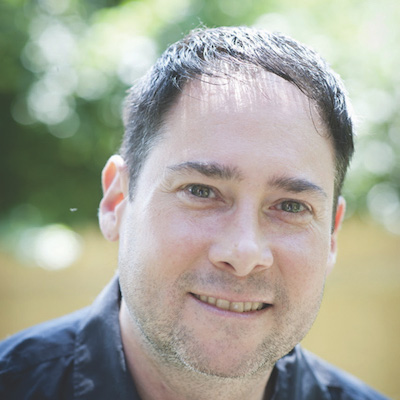 Brian Shapiro is New York State Director for The Humane Society of the United States, the nation's largest animal protection organization. With over thirty years of experience advancing animal protection, he served as a county legislator and executive director of the Ulster County SPCA. Brian is a board member of the New York State Animal Protection Federation and serves on the Ulster County Human Rights Commission in upstate, NY. Brian is a registered lobbyist and has led numerous successful statewide campaigns, creating a more humane society in New York.
12:15-12:55 - Kristin LaJeunesse "What Happened After I Tried to Eat at Every Single Vegan Restaurant in the U.S. (the story of Will Travel for Vegan Food)"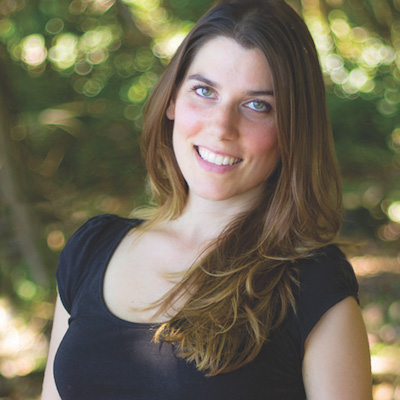 Kristin Lajeunesse is the founder of an award-winning website and the memoir Will Travel for Vegan Food: A Young Woman's Solo Van-Dwelling Mission to Break Free, Find Food, and Make Love. She is now focused on creating the first nationally-televised vegan travel show. A self-employed restaurant marketing strategist and prom video maker, Kristin has chosen to maintain a location-independent lifestyle indefinitely. She has a Master of Arts in Integrated Marketing Communication from Emerson College.
1-1:40 - Craig Cochran "Entrepreneurial Activism"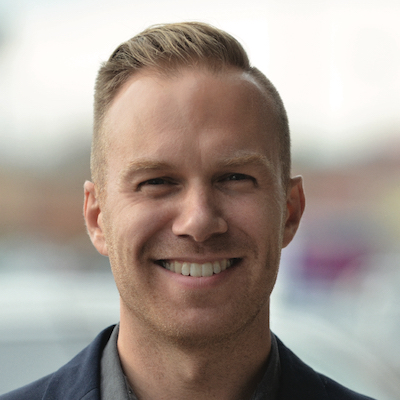 Craig Cochran is the COO of Terri, the premiere vegan restaurant brand with three locations in Manhattan. Though he gave up meat more than 20 years ago, he specializes in recreating his favorite dishes from childhood in completely plant-based versions.
1:45-2:15 - Kiki Adami "Coming for Your Meat"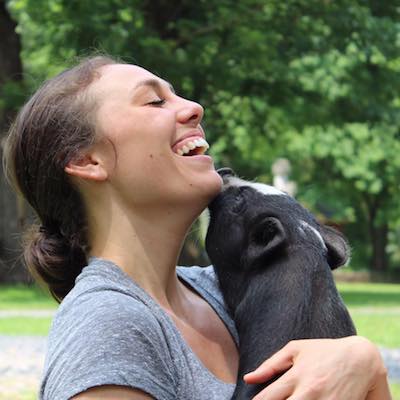 Kiki Adami spent five years as a cruise director, exploring vegan food around the globe and teaching vegan cooking classes. In 2014, she was the first person to flip a restaurant from ""paleo"" to ""vegan"" which led to the launch of her consulting company, Veganizer. Since then, she has been tracking the veganized restaurant revolution and hosting vegan pop-up dinners within omnivore restaurants every month in four cities. Veganizer also runs the first veganized kitchen certification program which incentivizes omnivorous kitchens to embrace vegan cooking methods.
3:30-4 - Home on the Range Documentary Film Screening + Q&A with Nellie McKay and Kneel Cohn


Warshow Angels frontman and vegan activist Kneel Cohn hosts a special screening of CFEI's "Home On The Range" documentary accompanied by Broadway stage actress Nellie McKay and Kneel Cohn. The 20 minutes film produced by Cohn delves into the importance of farm animal sanctuaries, veganism and features exclusive interviews with Catskill Animal Sanctuary founder Cathy Stevens, Nellie McKay, Princess Superstar, plus CFEI's co-founders Karen Ellis-Ritter and Joshua Ritter. The screening will be followed by a Q&A session.
4:10-4:40 - Omowale Adewale "Martial Arts Self-Defense"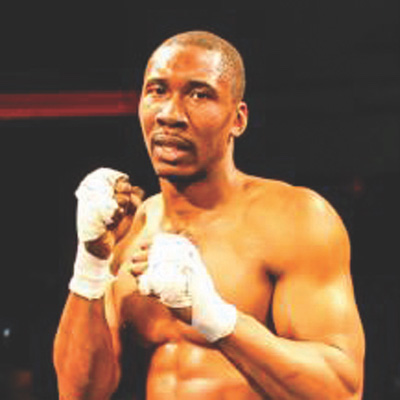 Omowale Adewale is a two-division kickboxing champion and super middleweight boxing champion, and a licensed coach in those two sports as well as in fight training. He is also a certified trainer in plant-based nutrition, and is a Manhattan Research Library Initiative research scholar. Additionally, Adewale is the author of An Introduction to Veganism and Agricultural Globalism.
5-6 - Veg Speed Date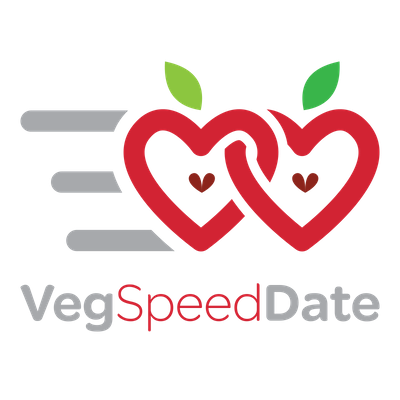 Veg Speed Date brings single vegan and vegetarians together. You have the special opportunity to attend their revolutionary event that brings like-minded potential partners right to your fingertips at NYCVFF! No more spending hours swiping through profiles on your phone with people that aren't even vegetarian/vegan. We highly recommend purchasing in advance because tickets are limited. They offer a special discount for veg festivals like ours. Don't miss out! https://vegspeeddate.com/event/158111
Get your face painted.
Take a picture in our farm animal photo booth.
Add a heart wish for animals to our wall of love.
Go on an animal scavenger hunt.
Storytime with vegan moms.
Play 'Pin the curly tail on the Pig'.
Read an animal-themed book in our corner library.
Learn about beans at the Coalition for Healthy School Food's table.
Go on a mindful journey with animals through a forest with Kathy Walsh.
Do animal yoga.
Color Mandalas at the Peace Place for Kids table.
Participate in a music sing-a-long with TLB music (4pm).
Make farm animal necklaces.
Talk to vegan teens and learn about the vegan social justice summer camp, YEA camp.
Pick up animal coloring books, bookmarks, rulers and stickers.